Masek Consulting Services, Inc. has assisted people with historic buildings from the very beginning. We understand such buildings and the special needs and requirements associated with them, and appreciate the many opportunities we have had to help people with them.
We have just completed asbestos and lead surveys of our latest historic building project, the Le Trianon apartment building in Los Angeles. The next steps will be planning, overseeing, and monitoring remediation work as part of a renovation of the building.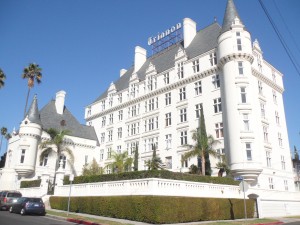 Our first large project after we were founded in 1992 was at the historic Old Pacific Stock Exchange in Los Angeles, CA, where we performed a follow-on asbestos survey to identify numerous items missed by a previous consultant, another trend throughout our history (correcting flawed work by competitors). We then planned, oversaw, and monitored asbestos abatement work.
In 2011 we performed a follow-on asbestos, lead, and mold survey of the historic hotel on the March Air reserve Base in Riverside, California, Building 100. We were called to the building when the general contractor awarded the renovation contract realized they did not have anything close to a complete asbestos survey of the building. One of our competitors, working under contract with a giant engineering company in turn contracted with the Defense Department, had missed materials which cost an additional $250,000 to abate for renovation of the building. We also planned, monitored, and documented the abatement work.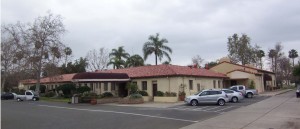 In 2010 we performed an asbestos and lead survey of the Hellman building in Los Angeles, a historic steel-frame office tower. Plans for renovation of the building are currently being reviewed and we look forward to assisting with the project.
In 1998 we performed asbestos, lead paint and electrical PCB abatement inspections and managed abatement(removal) work at the former I. Magnin department store building at 475 S. Lake in Pasadena, CA