Universal Wastes
We enjoy helping you stay out of trouble and conserve your time and money. We have successfully done so at thousands of properties, and appreciate the opportunity to assist you.
We perform universal waste or miscellaneous toxic materials surveys / inspections to identify items such as batteries, mercury switches, radioactive exit signs, devices containing refrigerants, and mercury-containing fluorescent light tubes, develop sensible project designs or work plans to minimize the time and expense required to remove materials which must be removed for renovation or demolition projects, assist our clients in hiring abatement contractors who do good work at good prices, then monitor and document the work to reduce liability and keep the work on schedule.
Our inspections are thorough, so contractors know that they should not plan on receiving change orders which add significant time and cost to the project for which we are the consultant. This may seem like the norm, but many contractors have told us that they routinely encounter situations where surveys or inspections were not adequate, leading to change orders and unexpected delays for owners and property managers.
You do not need to waste your time and money finding and retaining multiple consultants to deal with universal wastes and other issues, as provide all of the other related environmental consulting services you may need.
Mercury switches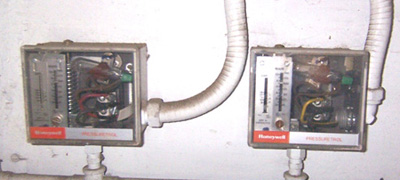 Batteries in a fire alarm panel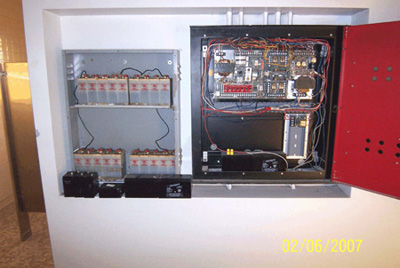 A radioactive exit sign